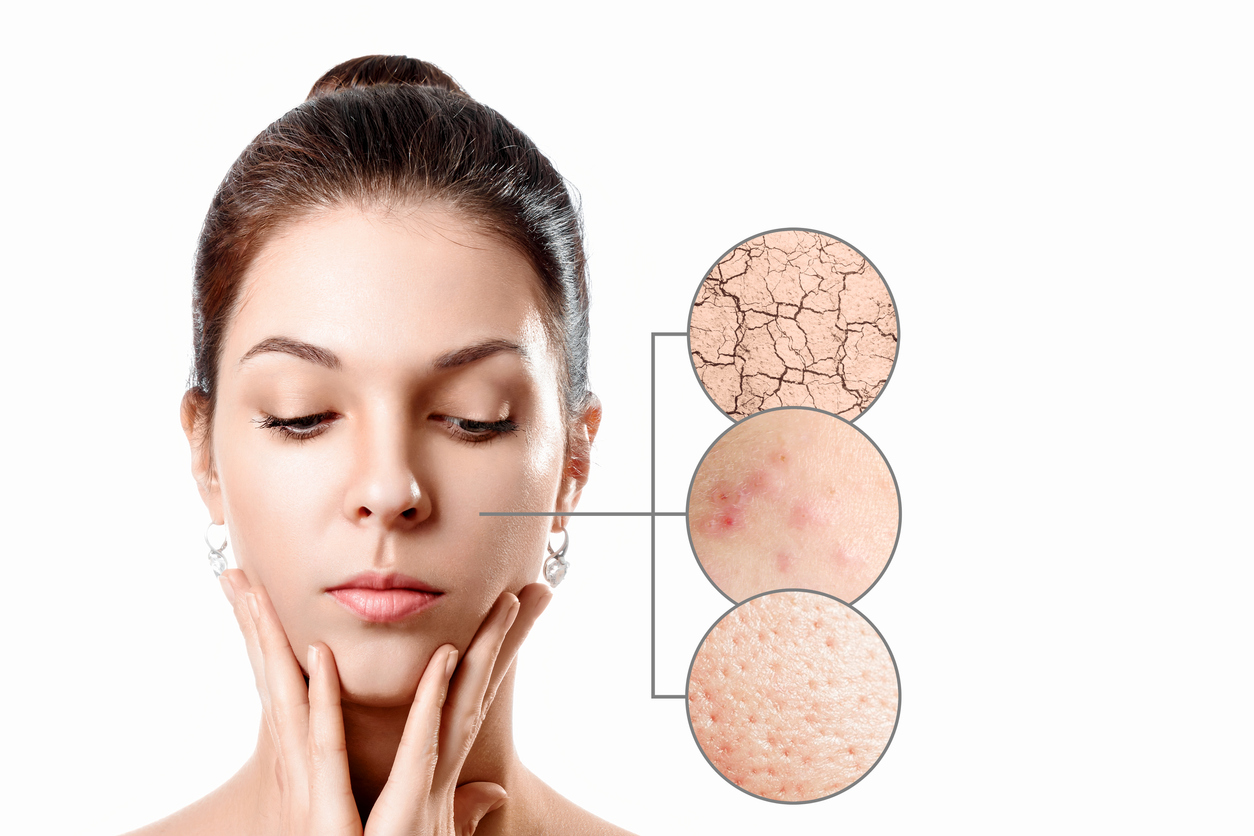 Your skin can be dry or normal in some areas and oily in others, such as the T-zone (nose, forehead, and chin). Combination skin type is highly common.
Recommended skinB5™ products to help you manage combination skin that is prone to congestion, blackheads and acne breakouts:
Use Step 1 vitamins at dosage 1-2 tablets twice daily + skincare and booster products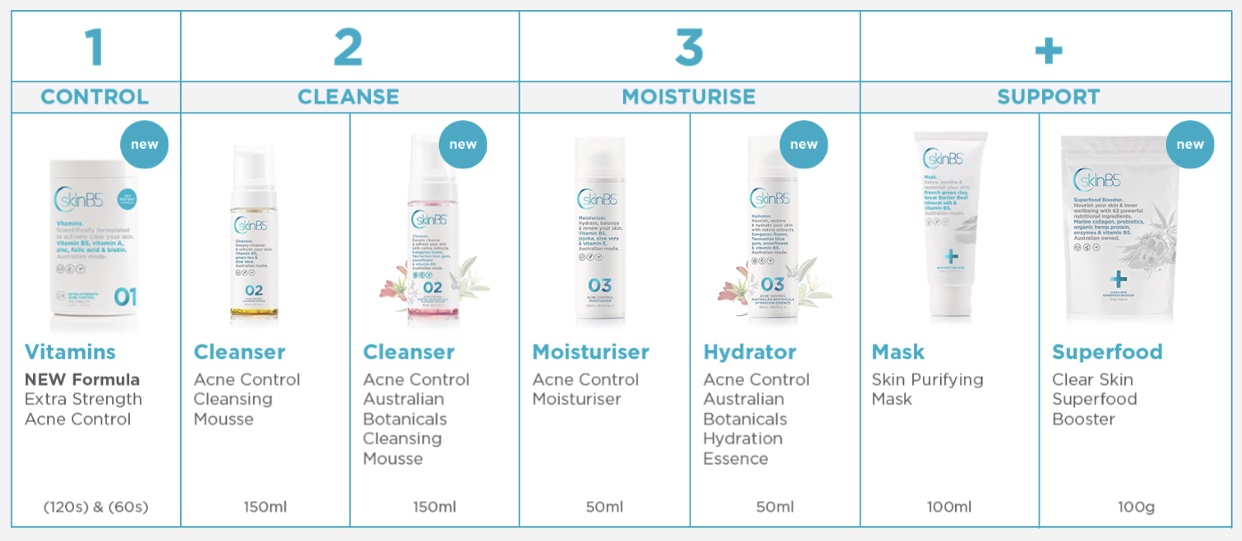 Skincare and beauty hacks for combination skin:
Avoid harsh, stripping cleansers or soap - over-stripping your skin will make your skin makes more oil to compensate!
Use gentle cleansers, morning and evenings only - if your skin gets oily during the day simply cleanse off sweat and extra oil with clean water.
Do not use exfoliators or scrubs if you have active acne lesions - it will cause further damages to your skin.
Use a French green clay mask 1-2 times a week.
Avoid oily sunscreen
Use extra light skin hydrator to prevent clog pores when your skin feels oily.
Apply 2-3 drops of skin oil like jojoba after applying a skin hydrator to prevent clog pores.
Add a higher potency fish oil and/or Evening Primrose oil to your daily nutritional supplementation.
Get in touch with skinB5™ clear skin experts via Instagram, Facebook or email help@skinb5.com if you need personalised advice.